Hensley Mfg
Presents their Safe Towing Newsletter:
June, 2017
Summer! Not the official summer. But if you're an RVer, your summer begins a) when the kids are out of school, b) the trailer is de-winterized, or c) when you're smelling campfires during meetings. Either way, it's time to pull the chocks and get out and about. We're here to help you make that more enjoyable, fun, and safer. And in this issue, we even offer retirement planning advice.
---
Your Safest Summer starts here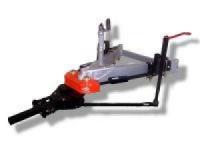 Still haven't bought a Hensley Arrow or Cub? We've got some great summer package deals going right now. And we'll have your hitch to you before your next weekend getaway (assuming you're not reading this on Friday afternoon). Shipping normally takes less than 3-5 business days. Give Terry a call for details (during the week…it's summer…WE'RE CAMPING). He's at 1-800-410-6580 ext. 117.
---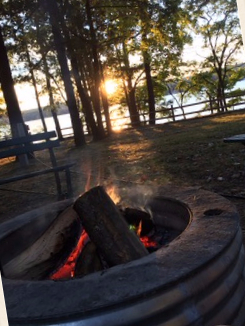 How to Build a Campfire using only one curse word (and other weekend warrior advice)
I've always fancied myself an outdoorsman. I've been camping pretty much since birth, fishing for a slightly shorter time, and hunting since my teens. I say I fancy myself an outdoorsman because the word "fancy" does not denote any actual expertise.
Let's face it. We grew up watching Davy Crockett or Grizzly Adams and imagined ourselves living in the wild. Catching and gathering our food. Surviving an Alaska winter.
Reality: most of us consider a two day power outage a traumatic experience.
But that's okay. It's not our fault that the Alaskan Gold Rush ended abruptly in 1905 before we had a chance to participate. So we bought travel trailers and 5th-wheels instead, hoping to reenact the hardships of the 19th-century Yukon.
Here are a few tips to increase your odds of survival. Or at least decrease your odds of a divorce.
Fire Tips:
There is no amount of newspaper that will ignite the wet logs you bought from Bud's Gas 'n Grub on your way in. Carry an axe or hatchet to cut those things into kindling (because the 50 square feet of wilderness around your campsite has already been picked clean). Start small with toothpick-sized twigs and slowly build your way up. I always do this with great success (after my several failed attempts at igniting a wet log with newspaper).

Nobody gets newspapers anymore. But we all get those prospectusses (prospectii?) from our dwindling 401k plans. They make great fire starters. Read them for a good laugh first. An RVer always multi-purposes. 

The best way to cook a steak is to order it from a waitress who would flirt with a corpse if there's a tip involved. The second best way is to grill it over a campfire that you expertly started with your T. Rowe Price prospectus and finely chopped kindling. Tripod grills are okay, but I love our Stake & Grill from Stromberg Carlson.  They store flat in a nice little bag. No, we're not an affiliate. We just love good products (and small, friendly companies who employ ruggedly handsome newsletter writers).

Use fly rods for pan fishing. Really. Bluegill at most busy parks are taught as minnows that Canadian Crawlers do not naturally dangle two feet below a red and white ball on the surface. A cheap fly rod with a rubber-legged grasshopper, on the other hand, has not been covered in their curriculum. Teach the kids and grand kids to do it right. And you won't have to dig up worms.

Make sure you're investing in a retirement fund to ensure that you have plenty of fire starting material.

KOAs do not allow a buck-pole in your campsite. Not even in northern Michigan. I know, right???

Despite a hundred years of campfires to improve on their products, shoe companies have not yet developed an anti-melt sneaker. Hensley may have to tackle this challenge ourselves. In the meantime, feet on the ground.

Bluegill fillets will slip through the Stromberg Carlson grill. Line it with aluminum foil.

Coffee filters make great popcorn bowls for campfires. And they burn when the kids are finished. For us low-carb eaters, cheese doesn't need a bowl.

While the Hensley over-center wrench does make a great log-splitter, you'll find that it doesn't fit the square nut on the hitch after several log-splitting uses. Stop it. 
As always, my advice is free. And worth every penny. Keep your wood dry and don't check the "paperless reporting" box on your retirement fund's website.
See you under the awning.
---

Go Heavy with our 2H Bolt Down Hitch

While the BD1 and BD3 hitches are our best sellers for the light and medium-weight trailers, some of you have really gone over the top and ordered a heavy-duty rig. That's why we offer the TSLB2H Air-Ride hitch. Rated up to 32,000 lbs. and a 7,500 lb. pin-weight, the 2H offers the smoothest ride and best protection for your investment. Give Aaron a call at 1-800-410-6580 ext. 104 for details. And if you currently own a Hensley Arrow, ask him about a trade-in.

---

We Need Your Pre-loved Hensleys!

Want to sell your Hensley Arrow back to us? We recondition pre-loved Hensley Arrows to like-new factory specifications and re-sell them at a substantially reduced price.

Also, if you decide to buy a 5th wheel, we will offer you fair trade-in value on your Arrow for a TrailerSaver TS3 or TS2LBH.

Give us a call at 1-800-410-6580 ext. 104 to ask about our buy-back or trade-in program.

Follow Hensley on Facebook! Become a fan…

Follow Hensley Mfg. on Facebook for the latest product news and great offers!
For more information on Hensley Mfg products, check out our Archive!